Chester's
Recipes
https://www.mychesters.com/Recipes/Detail/145/Honey_Nut_Acorn_Squash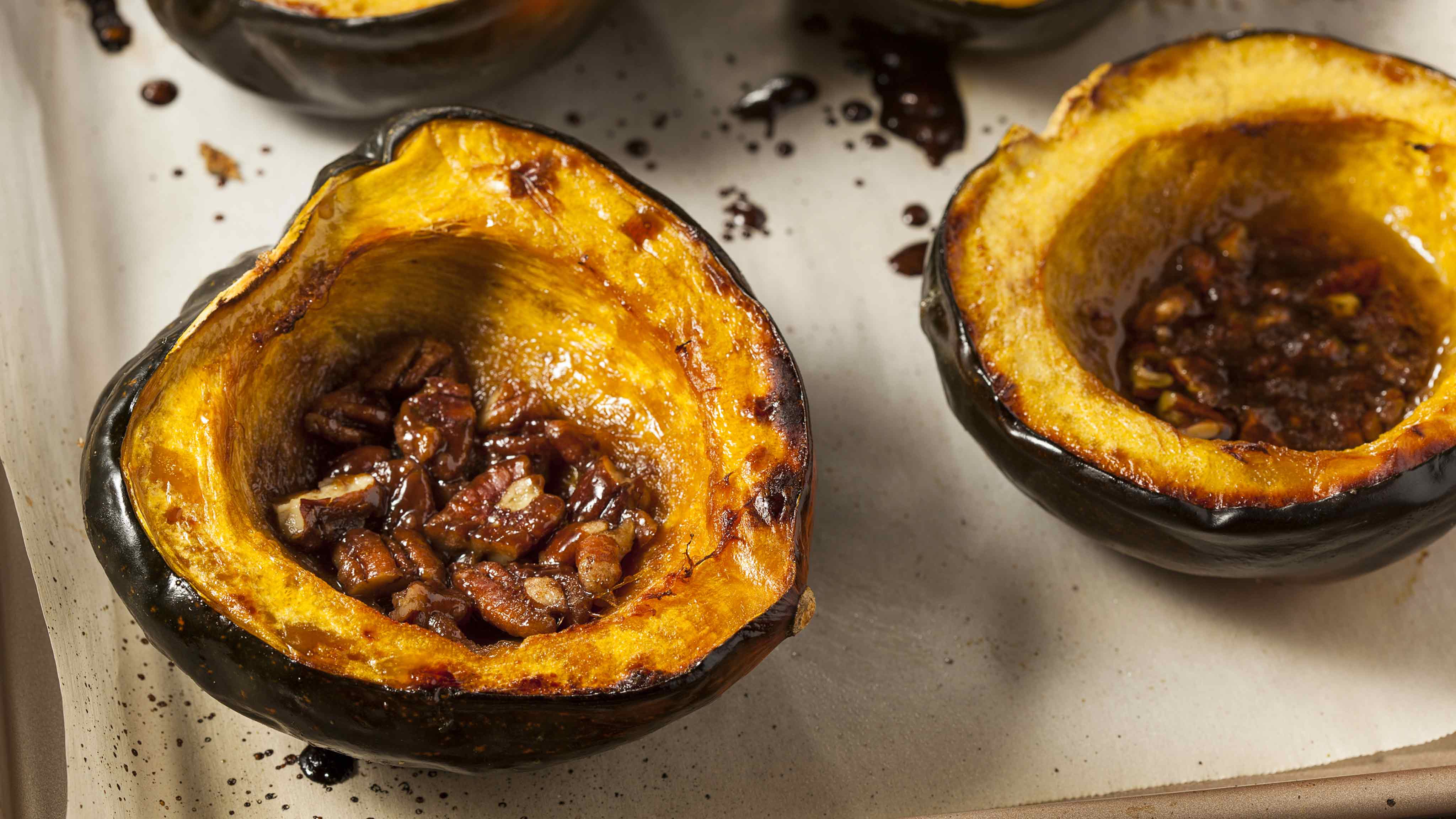 Honey Nut Acorn Squash
Make it a meal! Serve alongside hearty pork chops and whole grain rolls.
Yield: 4 servings
Preparation Time: and Total Time: 55 min
Ingredients
2

(6 ounces each) acorn squash

1/4
cup

honey

2
Tablespoons

butter, melted

2
Tablespoons

chopped walnuts

2
Tablespoons

raisins

2
Tablespoons

Worcestershire sauce
Directions:
Preheat oven to 400 degrees F.

Cut acorn squash lengthwise into halves; do not remove seeds. Place cut side up in a shallow baking pan.

Bake for 30 to 45 minutes or until soft. Remove seeds and fiber.

Meanwhile, stir together honey, butter, walnuts, raisins and Worcestershire sauce. Spoon into squash and bake an additional 5 to 10 minutes.
Please note that some ingredients and brands may not be available in every store.
Chester's
Recipes
https://www.mychesters.com/Recipes/Detail/145/